Hemp and CBD ointments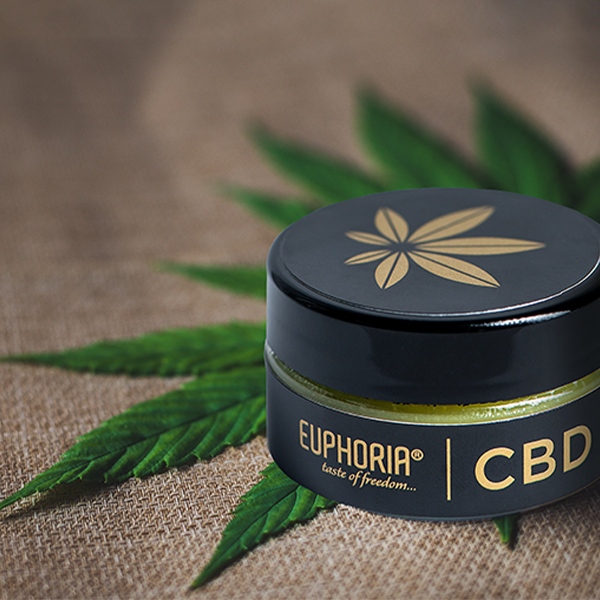 You have probably heard about the benefits and  effects of CBD . Certainly about the effects of hemp ointments and balms. But do you know the difference between cannabis and CBD ointment? How are they made and with what ailments can they help you?
Hemp vs. CBD mast
Some ointments are referred to as hemp ointments , others as CBD ointments and are often confused. How is it different?
Hemp ointment that does not contain CBD is made from an ointment base, hemp seed oil and possibly hemp leaves and other supporting herbs. Hemp seed does not contain CBD or THC.
CBD-containing ointment is made from an ointment base, dried flowers of hemp varieties rich in CBD and possibly also leaves and other auxiliaries. Some CBD ointments are also enriched with hemp seed oil and combine the effects of these two substances. 
Effects of hemp oil
Hemp oil (hemp seed oil) is produced by pressing hemp seeds. It is suitable for indoor and outdoor use. It is called the best balanced oil in nature because it contains the essential fatty acids omega-6 (linoleic acid, LA) and omega-3 (alpha-linolenic acid, ALA) in a perfectly balanced ratio.
In addition to being great for the kitchen, it has an invaluable effect on the skin and hair. It helps alleviate the symptoms of atopic eczema, mycosis and inflammation. It is quickly absorbed and soothes and regenerates the skin. Stimulates hair growth and helps with dandruff problems.
Effects of CBD in ointment
CBD has anti-inflammatory, soothing and healing effects, so CBD ointment or balm helps with acne, psoriasis, cold sores or eczema. Helps heal small cracks, sores, abrasions and burns. In addition, it relieves pain and relaxes muscles, making it a great helper for back, joint and muscle pain.
How are cannabis and CBD ointments made?
First, the ointment base is chosen:
Mostly you will find Vaseline, which is popular for ease of use and long durability. However, it is an petroleum product that tends to remain on the surface of the skin. 

Another option is also lard, which is better absorbed and lubricated than Vaseline - so it works more effectively in the deeper layers of the skin. The disadvantage is the short shelf life and more demanding storage.

Coconut oil, cocoa or shea butter can also be used as an ointment base, which in itself has great effects on the skin. However, the disadvantage is the higher purchase price.
The ointment base is then mixed with the ingredients - in the case of hemp ointment it is hemp oil, hemp leaves or other herbs, in the case of CBD ointment, in addition, dried flowers are added, which are rich in CBD. The base and additives are usually heated and leached several times to release the active ingredients into the ointment base. Subsequently, the ointment is filtered and bottled.
Use of cannabis and CBD ointments
Due to their effects, cannabis and CBD ointments have a wide range of uses. They are especially suitable for the care of dry, eczematous or otherwise problematic skin. Hemp and CBD ointments have similar effects and therefore use. However, hemp ointments without CBD have a weaker effect, while ointments containing CBD also offer pain relief and a more pronounced healing, anti-inflammatory and relaxing effect.
Good to know: If you suffer from severe joint or muscle pain, or have a more serious skin problem that requires a more pronounced healing and anti-inflammatory effect, look for an ointment or balm containing CBD. In the menu of hemp ointments you will find them marked with a blue label "CBD".
What are the problems with cannabis and CBD ointments?
Muscle and joint pain - hemp ointment with comfrey and CBD content from Hemp Dad is a great choice for anyone who suffers from musculoskeletal pain. If you are looking for a CBD-free product, try hemp ointment with comfrey from Green Earth.

Acne. Thanks to the anti-inflammatory and healing effect, hemp and CBD ointments help with problematic and acne-prone skin.  

Eczema and psoriasis. The soothing and anti-inflammatory effect of cannabis has a beneficial effect on dry eczematous skin or skin with psoriasis. Reach for any hemp or CBD ointment - preferably with a base other than Vaseline, which will sufficiently lubricate and soften the skin. Try Delibutus hemp buttermilk, for example .

Osteoarthritis and rheumatism, but also heel spurs. If you suffer from rheumatic or arthrosis pain, bet on CBD ointment. CBD ointment significantly relieves pain and is ideal for the care of sore joints. You can easily choose the one with the admixture of comfrey, which still supports the effect of CBD.

Headaches and migraines. If you suffer from a headache or migraine, try lubricating hemp or CBD ointment on the back of your neck, temples and forehead. For neck muscles, we recommend trying a lubrication with a warming effect - you can choose a warming gel with CBD or a warming hemp lubrication without CBD . On the other hand, try lubricating with a cooling effect on the forehead and temples - for example, a cooling gel with CBD from Green Earth .

Abrasions, sores, hemorrhoids, varicose veins,… Thanks to their properties and effects, hemp and CBD ointments are suitable for the care of various problems - wherever you need healing, anti-inflammatory and soothing power, reach for your favorite ointments.
Good to know: In addition to ointments, you will also find balms, body lotions, skin creams, skin oils, soaps and shampoos in the offer of hemp cosmetics . They have the same effects on the skin as ointments, and you can also buy selected products with CBD content. Therefore, if you are dealing with a more serious health problem or skin problem, we recommend supporting the effect of cannabis or CBD ointment with other cannabis and CBD products - for maximum relief and maximum effect.