Chewing for your well-being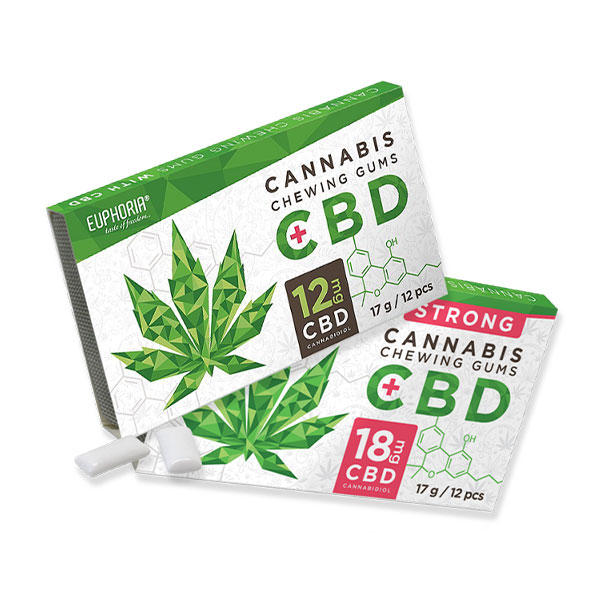 American invention
Chewing is often associated with clean teeth and fresh breath. But chewing has a lot of other positive effects. When the Americans released the first chewing gums into the world, they may have had no idea how much good it would bring. It strengthens their masticatory muscles, but also improves memory and the ability to concentrate. Chewing increases blood supply to the brain, which increases brain activity by up to 25%! In addition, overproduction of saliva improves digestion and reduces the feeling of hunger.
Behind the wheel only with a chewing gum
Chewing also improves reaction time and perception - you are more focused and have quicker reactions. Experiments have shown that people have improved their ability to react behind the wheel by up to 67% when they are chewing.
Chewing gum with added value
CBD chewing gum is sugar-free, has a hemp flavor and contains 0.07% CBD which is released into the bloodstream by chewing directly through the mucosa. In addition to the above-mentioned benefits of chewing, a CBD gum will also bring you all the benefits of CBD.
You can choose between a 12 mg or 18 mg CBD variant. The package is practically thin, perfect for your handbag or a car compartment and will help you not only increase your concentration, but also get rid of stress and anxiety.