HHC (Hexahydrocannabinol) and its effects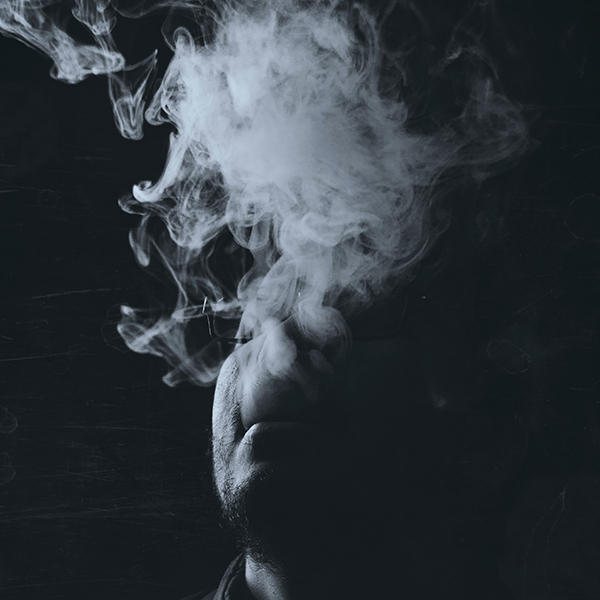 Hexahydrocannabinol - HHC is one of the many cannabinoids found in the cannabis plant. The concept of HHC is spreading relatively quickly in the Czech Republic. Some claim that the effects of HHC are identical or very close to those of THC. So what about this cannabinoid? We will focus on this in the following lines.
There are a lot of questions surrounding this cannabinoid. The main reason is the generally low awareness of this cannabinoid both in the scientific field and among the general public.
HHC and history
HHC was first created in 1944 by American chemist Roger Adams, who added hydrogen molecules to delta-9 THC.
HYDROGENATION – this process is not limited to the production of cannabinoids. We can encounter it, for example, in the production of margarine. In our case, THC is "converted" to HHC by hydrogenation. We will not take you through the chemical process itself. But for inquisitive heads, we include a link to an explanation of the hydrogenation process ( source wikipedia ).
Adams once created HHC from THC, which he obtained from marijuana. Today, HHC is already obtained from CBD. Why is that so? The answer to this question is very simple. Ingredients for the production of legal cannabis products cannot contain more than 1% THC (in the Czech Republic). It should be noted that HHC itself does not contain THC.
So what is HHC?

Of course, HHC is not just a man-made substance. It occurs naturally in cannabis in small amounts. The extraction of HHC directly from hemp would be quite financially disadvantageous, so the production of HHC was started using hydrogenation, and thus it falls into the category of so-called semi-synthetic cannabinoids.
Effects of HHC
Like for example CBD or THC, HHC has potential positive and negative effects. However, these effects are still only speculative, as HHC itself has not been subjected to comprehensive studies. Therefore, we present here effects that are only speculative and derived from user reviews and information freely available on the Internet.
Potential positive effects:
Pain reduction
Relaxing feeling
Help with sleep problems
Potential side effects:
Anxiety
Dry mouth
Increased appetite
Insomnia
Red eyes
Higher heart rate
Dizziness
Paranoia
When using HHC for the first time, pay attention to the effects of this cannabinoid on your body. We are all unique and the effects of HHC can affect everyone differently.
HHC vs. THC
People who have tried HHC describe its effects as a weaker version of THC. After consumption, there is a slight feeling of "zonk out", the body temperature changes a little and the heart rate increases slightly. From reviews of HHC products, you can read that this cannabinoid has stronger relaxing effects than THC, rather than euphoric.
HHC products
HHC flowers – these are CBD varieties that are enriched/sprayed with HHC distilled extract at the end of the process. So these flowers contain both HHC and CBD.
HHC vape/cartridge – vaping with HHC cartridges has an advantage over classic smoking. The paper does not burn when consumed. Another advantage is that you are not "forced" to smoke the whole joint, but you can enjoy just a few puffs. You can choose from several HHC flavors for vape in the form of HHC cartridge. You will feel the effects almost immediately.
HHC oils - Our HHC oils are obtained exclusively through supercritical CO2 extraction, during which only a high quality product is created, uncontaminated by solvents, heavy metals, or pathogens. This completely safe production process corresponds to the highest food quality, thanks to which other naturally occurring plant components such as flavonoids and terpenes are gently extracted into the carrier MCT oils. The taste of the oils produced in this way is completely clean and does not contain traces of chlorophyll.